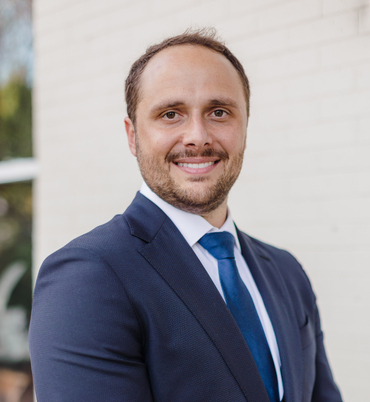 Biography
Attorney Ledly Jennings started his own firm after three years at Stephens, Inc., Arkansas' largest investment bank. That experience, along with his time at Stan Miller Law has given him unique expertise to serve clients with a high net worth, helping them preserve their legacy.
Ledly has practiced in estate planning, business and tax planning, probate, and trust administration, and incorporating various strategies to preserve family legacies. He is focused on representing agricultural and farming clients, high-net-worth individuals, and family-owned and closely-held businesses in all aspects of estate planning.
Ledly's education includes a Juris Doctor (J.D.) from the University of Arkansas at Little Rock, William H Bowen School of Law, and a Masters in Business Administration from the University of Arkansas at Little Rock. He has also obtained a valuable certificate of Blockchain & Law Profession as well as Series 7 and Series 63 Licenses.
Ledly is a native of Magnolia, Arkansas. He practices in all four corners of the state, as well as central Arkansas.